Coachning / Coaching
Filosofisk coachning är för dig som
kanske inte riktigt vet vad du vill med ditt liv, men anar att det är mer än det här
vet vart du vill, men har nytta av någon som är med längs vägen för att förankra idéer och kolla av processen
är där du vill vara, men vill ha någon att 'checka in' hos
Filosofisk coachning är ett kraftfullt verktyg på vägen till den eudaimonia – det blomstrande – som du är ämnad för.
Eudaimonia enligt de gamla grekerna förutsatte ett dygdigt liv. Vad betyder det?
I filosofisk coachning begränsar vi oss inte till en viss teori eller metod. Vi bär med oss hela filosofihistorien i vår verktygslåda. Vår coachningsrelation är skräddarsydd och unik för dig, dina värderingar, din vision, din nutid, och din framtid. Att leva väl, och att åldras väl, när än den tiden kommer. Filosofisk coachning är inget du behöver för att fixa eller bota något, eftersom det inte är något fel på dig. Filosofisk coachning är något du vill ha, som en essentiell del av ditt välbefinnande.
"Hej! Jag heter Miriam van der Valk och jag tror att du kan flytta berg. Jag tror att din intensitet, din komplexitet och ditt driv gör dig till en oersättlig tillgång för världen – och jag är här för att hjälpa dig blomstra.
Jag gillar att jobba med känsliga, problemlösande mänskor. Sådana som verkligen vill något (även om de inte riktigt vet vad det är). Som har stora drömmar. Som är beredda att gräva djupt för att bli allt de skulle kunna bli och göra allt de skulle kunna göra.
Låter det som du? Hör av dig. Kanske ett enda samtal var allt du behövde just nu, och då är det OK. Men om du verkligen vill göra det här och vi båda tycker det känns bra att jobba ihop, då bestämmer vi oss för att fortsätta i 7-12 månader. Det ger enteleki – omvandling från potentiell till faktisk – det spelrum som krävs.
Tänk att kunna gå från att ständigt sträva till att "födas".
Bästa hälsningar,
Miriam"
Miriam van der Valk är Master of Philosophy, certifierad Philosophical Counselor, och samtalsledare för deliberativ och sokratisk dialog. Hon har diplom för konflikthantering och jämlika samtal, har studerat filosofi med barn (en termin) samt psykologi för coacher (ett år). Samtal förs via Skype eller Zoom, eller på plats i Göteborg.
Läs mer:
Skriv till kontakt@filoprax.se, så bokar vi ett introduktionssamtal.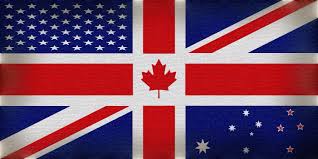 Philosophical coaching is for you
Who perhaps don't know what you want to do with your life, but suspect that it's more than this;
Who know where you want to go, but could do with someone who walks with you, someone to get grounded with;
Who are where you want to be, but want someone to check in with.
Philosophical coaching is a deep and powerful tool on your way towards the eudaimonia – flourishing – that you are meant for.
In philosophical coaching, we're not limiting ourselves to a particular theory or method. Our toolbox comprises the entire history of philosophy. Our coaching relationship will be tailor-made and unique for you, your values, vision, and future. Philosophical coaching is not something you need to fix or cure something, because there's nothing wrong with you. Philosophical coaching is something you want, as an essential part of your well-being.
"Hello, my name is Miriam van der Valk and I believe that you can move mountains. I believe that your intensity, complexity and drive make you an irreplaceable asset to this world – and I'm here to help you flourish.
I like to work with sensitive, problem-solving people. People who are on a mission (even if the mission itself is a little unclear). People who dream big and are ready, and willing, to dig deep in order to become all that they can be and do all that they can do.
Does this sound like you? Then let's talk. Maybe one conversation will be just what you needed, and that's fine. But if you really want metamorphosis to take place and we both feel that we could be a powerful fit, we'll commit to working together for 7-12 months. That'll let entelechy – the transformation from potential to actual – play its course.
Kind regards,
Miriam"
Miriam van der Valk is Master of Philosophy, certified Philosophical Counselor, and Deliberative and Socratic Dialogue Moderator. She holds a Diploma in Conflict Management & Equalitarian Dialogue, has studied Philosophy with Children (one semester) and Psychology for Coaches (one year.) She coaches via Skype or Zoom, or on site in Göteborg.
Read more:
Send an email to kontakt@filoprax.se, and we'll schedule an intro call.


FILOSOFI ÄR VAD VI BEHÖVER
PHILOSOPHY IS WHAT WE NEED
______________________________________